Industrial Supply Company in Honolulu, HI
Since 1985, Hydra-Air Pacific has proudly served Honolulu and Hilo, HI and Tamuning, GU with quality parts and accessories for commercial and industrial equipment, as well as
hydraulic equipment
and
pneumatic fittings
for various applications. Our goal is to become your preferred supplier by giving high-quality, outstanding customer service.
Hydra-Air Pacific was incorporated in 1985, to provide high-quality industrial supplies to Hawaii and Guam. With more than 150 years of combined experience and three convenient locations—in Hilo, Honolulu and Guam—we're certain we have the industrial supplies you're looking for and most importantly, the service, knowledge and experience you need to get your next project completed on time and within your budget. We believe in giving our customers prompt, courteous service at competitive pricing and it's our goal to become your preferred supplier no matter the part or application you're seeking to serve.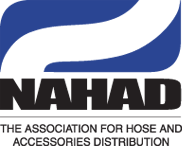 Hydra-Air Pacific maintains a large inventory of industrial supplies and we stock upwards of 17,000 products in our three warehouses—including both standard and rare, hard-to-find parts that our competition won't carry! We also specialize in the manufacturing of hose assemblies from 1/8″ to 6″ for the hydraulic and pneumatic. Steel tubing assemblies and control cables are also within our realm of expertise and we're happy to help tailor a solution for your application if required. Take a look at just a few more reasons we're lauded above all other industrial equipment suppliers in Hawaii and Guam, then
contact us
for service:
We are a member of the National Association for Hose and Accessories Distribution (NAHAD).
We are affiliated with the Petroleum Equipment Institute (PEI).
We carry only the finest products from top industry brands.
We have four convenient industrial supply locations, housing more than 17,000 parts
Our History with Western Integrated Technologies
Western Integrated Technologies
acquired Hydra Air Pacific Inc. in 2016 with offices in Honolulu and Hilo, Hawaii along with a location in Tamuning, Guam. Over the last few years, Hydra Air Pacific and Western Integrated Technologies have really come together to be a part of the community and a leader in the industry throughout the Pacific Northwest, Hawaii, and Guam. We successfully opened an additional branch in Kapolei, Hawaii back in December of 2017!
Hydra Air Pacific was founded in 1985 by Bruce Mello and Robert Morneau, they proudly served the people and industry in Hawaii and Guam for over 30 years. Robert Morneau still proudly serves as the Island Region General Manager since the purchase of the company by Western Integrated Technologies and we are happy to have his level of expertise! Hydra Air Pacific specializes in custom manufactured hose assemblies, commercial and industrial fluid power components as well as a variety of other products ensuring local and immediate solutions for customers. Through dedicated customer service, product knowledge and decades of experience Hydra Air's employees have built an unparalleled reputation throughout Hawaii and Guam.
The acquisition of Hydra Air continues WIT's strategy of ever expanding our product offering and footprint in support of our strategic alliance with Parker Hannifin, Fairfield, and our other supplier partners. "Hydra Air balances key market segments growth with expanding market coverage." said Bill Hill, CEO of WIT. The combination of Hydra Air and Western Integrated Technologies experience, product diversity and knowledge to ensure one-stop complete system solutions for our client's fluid power, electrical, power transmission and controls needs.