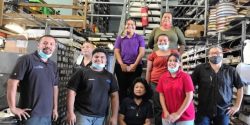 At Hydra-Air Pacific, we make it a point to be your encompassing resource for commercial and industrial hydraulic equipment parts and accessories. Whether you just need a simple part replacement or you're staring down the barrel of a comprehensive repair that requires numerous complex hydraulic parts and pieces, know that you can rely on us for any and all needs you may have. The number one way in which we serve our customers is through our expansive inventory of more than 17,000 hydraulic parts and components. Whether it's a common item you could find anywhere or a rare, hard-to-find component that you can't seem to track down, there's a good chance Hydra-Air Pacific has it in stock and ready to sell to you. And, with four convenient locations in Hilo, Honolulu, and Kaploei, HI, along with Tamuning, GU, you can be sure that the part you need is only a stone's throw away. Our full list of products is expansive and includes:
Hydraulic hoses and hydraulic fittings
Lubrication equipment
Pumps
Pressure Washers
Water Reclamation Systems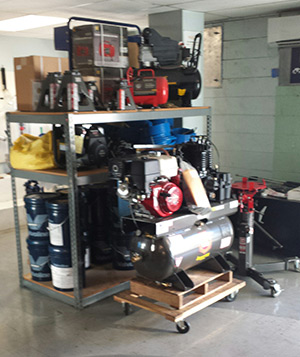 Hydra-Air Pacific specializes in the custom manufacturing of hose assemblies—from 1/8″ to 6″—for use in hydraulic, pneumatic, brake, power steering and air conditioning applications.
We're happy to consult with you regarding your specific needs and tailor a solution that meets these specifications to the letter. We are also highly familiar with steel tubing assemblies and control cables and can help you to create a custom solution for any application involving these components.
For more information about any of our hydraulic equipment or capabilities, please don't hesitate to contact us today at 808-834-7656!